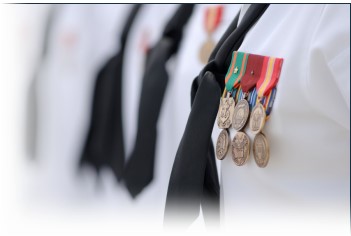 Navy League – Tours
Tours and Adventures
Our council's field trip program, which sets up visits to local commands, rides and tours on homeported and visiting ships and activities that make us knowledgeable of, participatory with and appreciative of the sea services of our country.
Upcoming Tours:
May 6 - Tour of Bangor TTF and a sub
May - late in the month, a tour of Indian Island Naval Magazine. If not in May, it will perhaps be in August. Waiting for confirmation of date.
Wednesday, June 9 - Keyport base tour. Confirmed
8:45 a.m. - meet at Naval Undersea Museum parking lot
11:00 a.m. - tour concludes at Naval Undersea Museum parking lot
We'll need names for all attendees. If any guests are not US citizens, please let me know ASAP as different procedures are required.
Cameras are not allowed on base and cell phones are to be powered off during the tour.
The tour is limited to 35 people. Since I will be in England at the date of the tour, responses should be sent to Doug Carpenter, who will substitute for me for this one tour. His email is PBRfromnearnfar@aol.com
July - Safe Boats factory tour. They want to limit the tour size to 6 people, so we will have 2 or more tours. These will be on July 9 and July 16
July -- July 26, we will tour the USCG Seattle Center, seeing the Homeland Security facility, as well as the Vessel Tracking center, and a cutter, possibly an ice breaker, and the museum. We will have lunch on base.
August - Indian Island tour? If not in May. Waiting for confirmation of date. If this has been done, I'll try to advance one of the tours from later in the schedule.
Sept - another tour of Bangor training facility & a sub, waiting for a date confirmation. Also perhaps tour of the 4 flying heritage type museums at Paine Field in Everett?
Oct 4 - NAS Whidby Island Solid, confirmed
Nov- Tour of ships in Everett?